Regular price
$111.00 USD
Regular price
Sale price
$111.00 USD
Unit price
per
Sale
Sold out
Exercise with us online
4-week Bone Boosting Exercise Program

With 1 in 2 women diagnosed with Osteoporosis, known as the 'silent disease', it's time to transform your health with stronger bones, better balance, and more energy!

4 WEEKS OF BONE BOOSTING EXERCISES
This Exercise Physiologist led bone strengthening exercise program can be completed in the comfort of your home with no extra equipment required to start.

4-week bone strengthening exercises
Evidence-based program created by Exercise Physiologist and Bone Coach Steph Allen
40, 50, 60+ and new to strength training, this has been designed for you 
Bonus downloadable exercise support sheet

Direct email access to your bone coach, Steph Allen, for any bone health questions or advice
Upper / lower body focus, plus core, low intensity
Progress tracker – update your progress for accountability
Accessing the Exercise Program: PhysiApp® 
You can quickly and conveniently access your bone boosting exercise program using the free PhysiApp® OR you can view the weekly exercises in your web browser. 

PhysiApp® is a leading healthcare platform that allows you to access the bone boosting program at your fingertips.

PhysiApp is free to download and use.
Crystal clear and professionally narrated videos show you how to perform your exercises correctly.
You will receive your access code directly from Steph at Active Range to open your exercise program and get started. Let's get moving!


View full details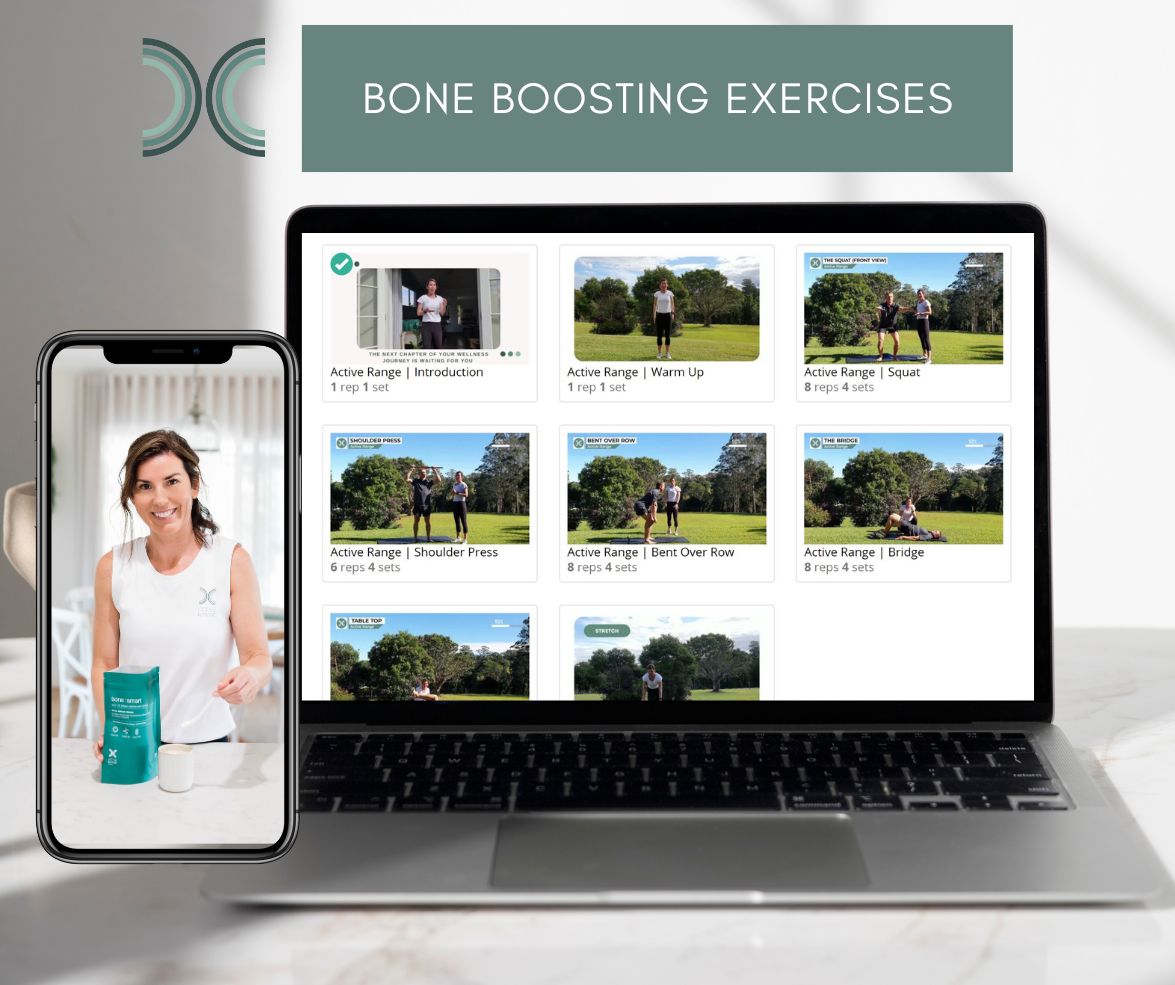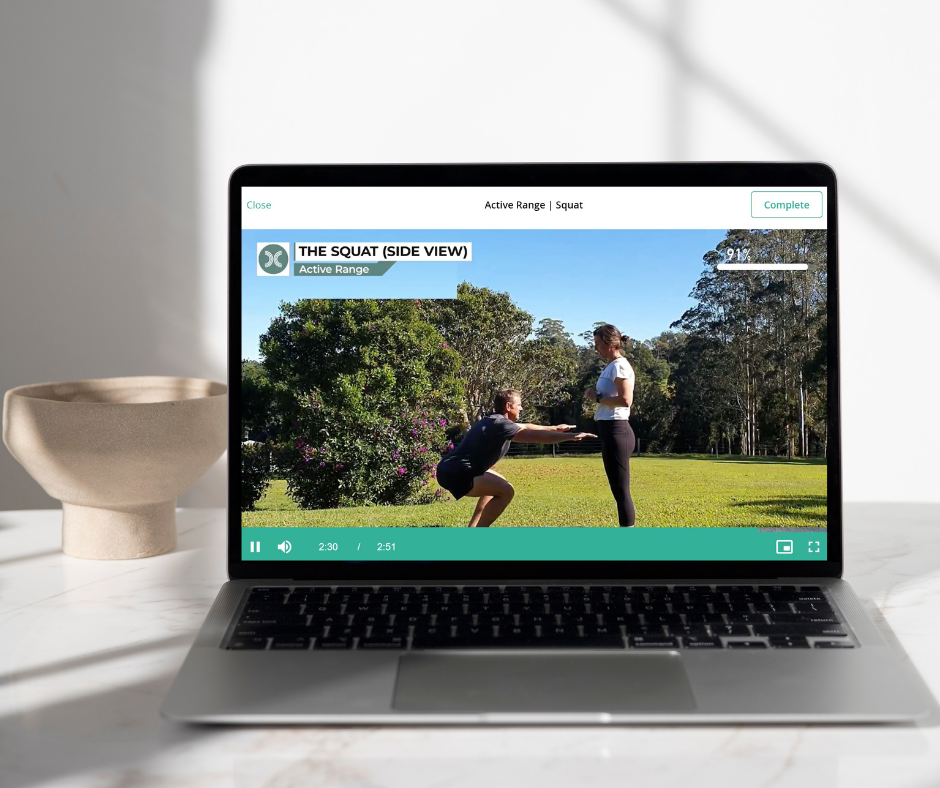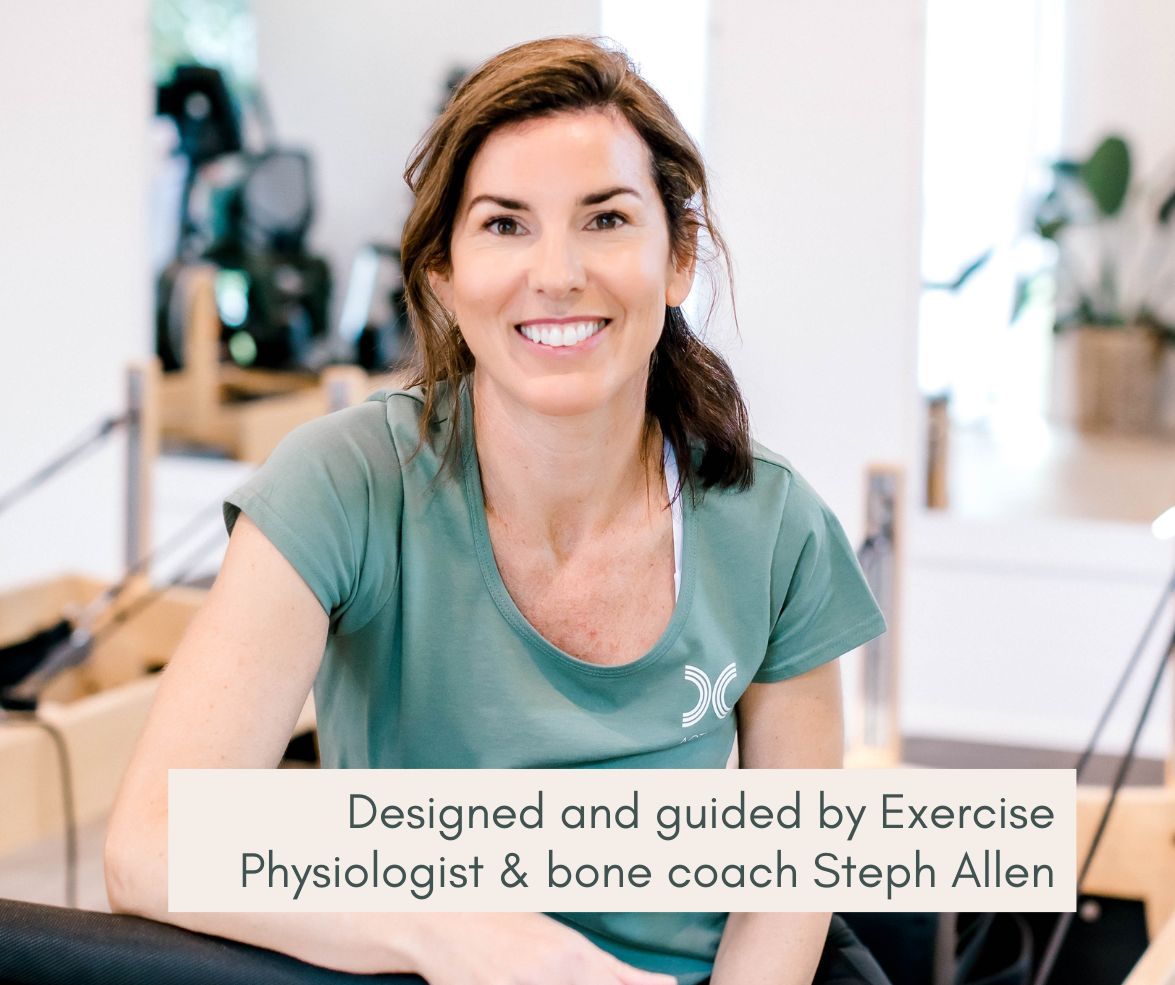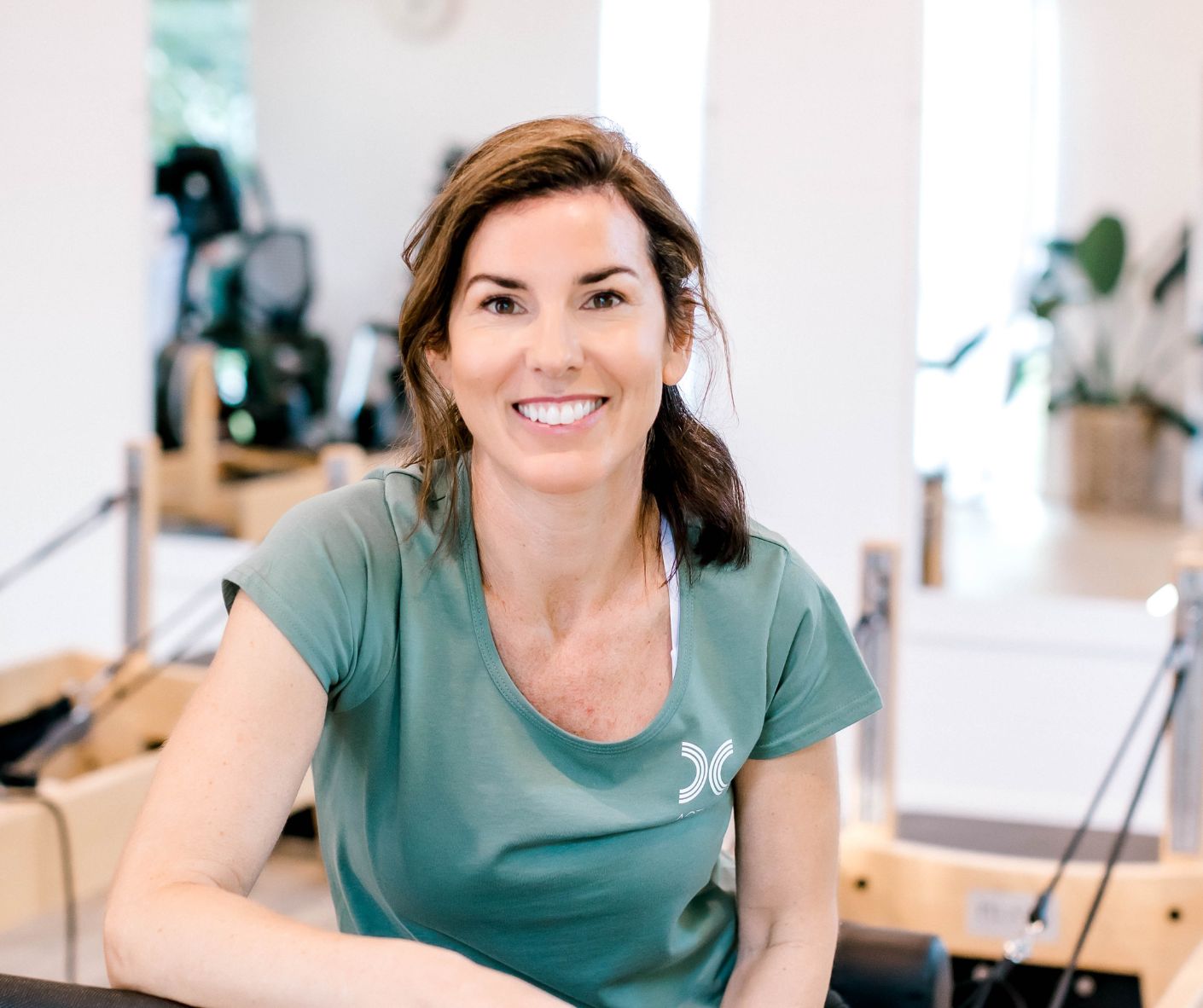 Meet your trainer
Come and train with Steph, your bone health coach and Exercise Physiologist, here to guide you to stronger bones.
Steph is an ESSA Exercise Physiologist, Pilates Instructor, Onero trained and founder of Active Range.
Steph helps men and women on their journey to maintaining strong and healthy bones to enjoy a future of happy bones, healthy joints and living a truly full life!
Osteoporosis, are you at risk?
Some common risk factors
Being Female

Your chances of developing osteoporosis are greater if you are a woman, particularly after menopause, due to hormonal changes.

Menopause

The oestrogen hormone that's important for keeping bone density stable and maintaining bone strength decreases during Menopause.


Family History

Poor bone health can be hereditary. Has anyone in your family been diagnosed with osteoporosis?
It's never too late
By following this Bone-Boosting exercise program and making small lifestyle changes, you can protect your bones and ensure a future filled with strength and vitality.
Read more from our Bone Health Guide about Understanding Osteoporosis
Check your bone health
Start with our Bone Health Quiz