Regular price
Sale price
$33.00 USD
Unit price
per
Sale
Sold out
Bone | Smart, type I & III collagen peptides plus vitamin D ~ Our solution to future-proofing your health from the inside out.

The journey to a stronger you begins with

 

our signature BONE | SMART Collagen blend. Proudly Australian owned and locally manufactured in Brisbane, this nutrient-dense formulation of type I and III collagen peptides – sprinkled with Vitamin D to optimise calcium absorption – strengthens your bones, joints, cartilage and tendons.

Unflavoured it's perfect to add to smoothies, like our favourite Green Smoothie recipe.
It also helps improve gut health, immunity, skin, hair and nails!
View full details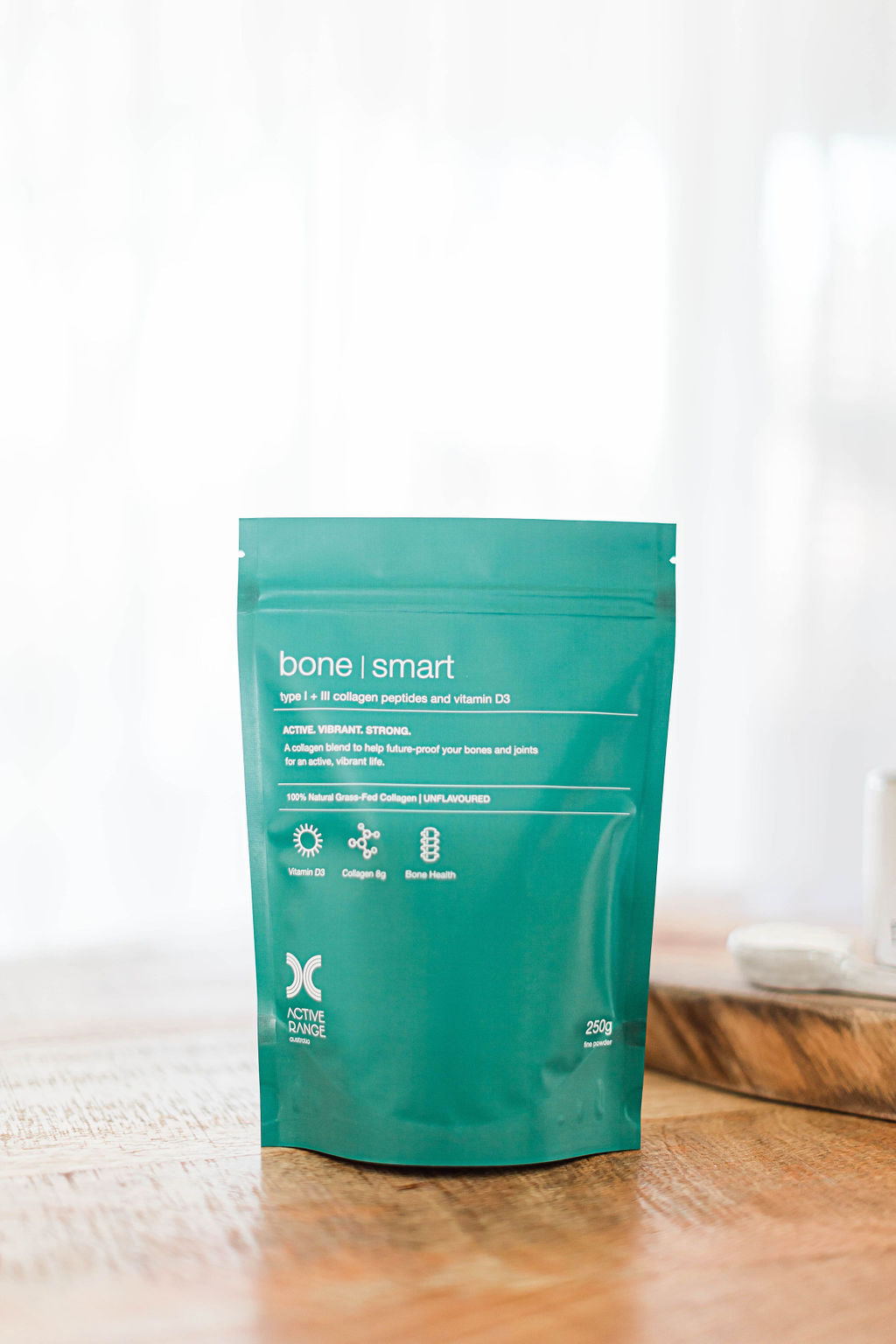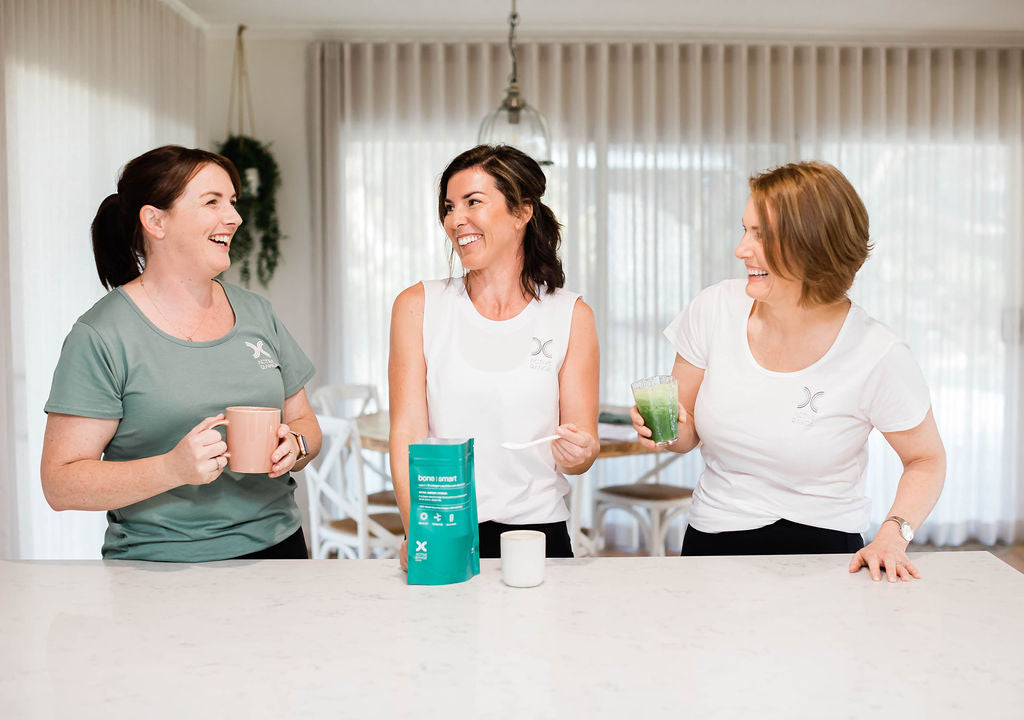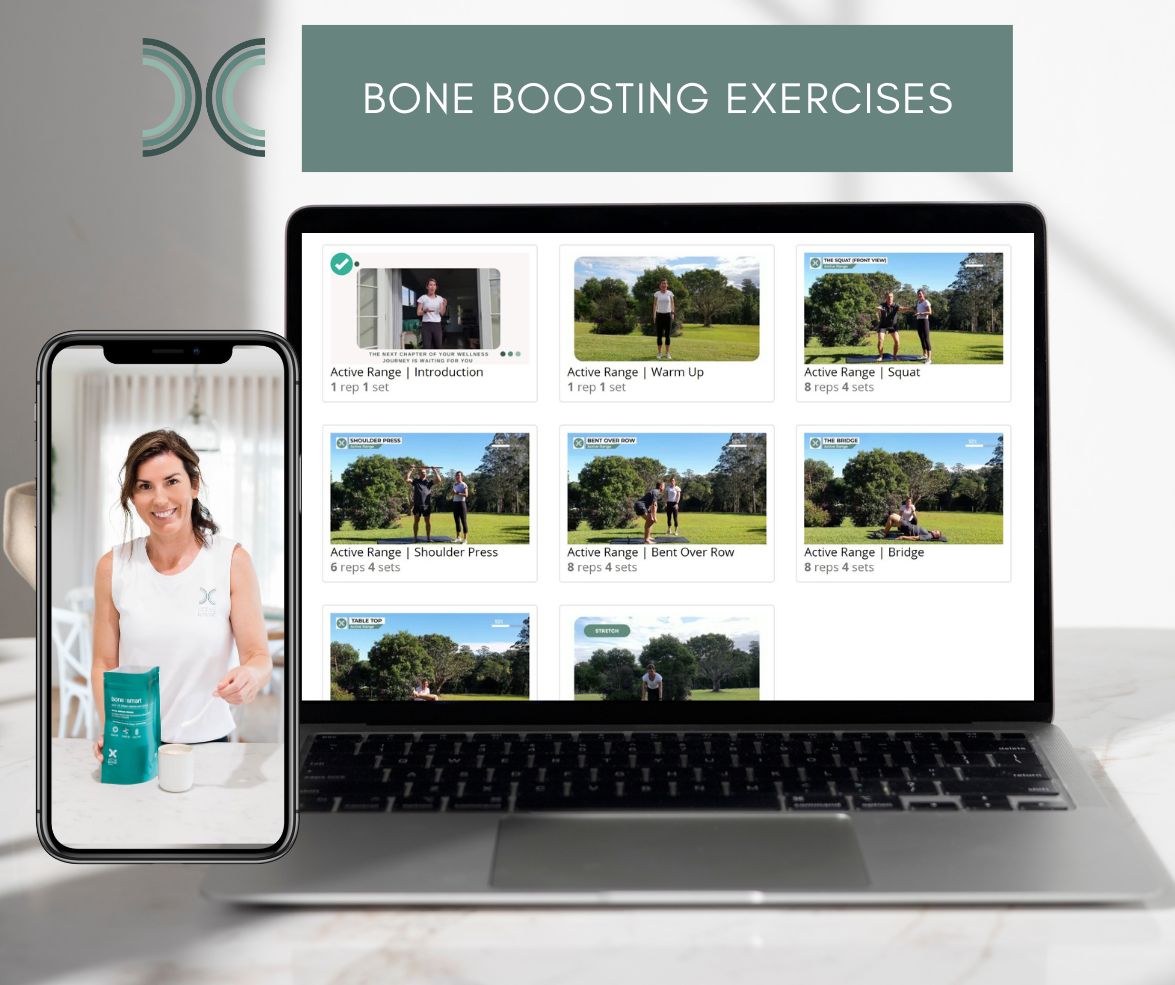 Bone-Boosting Program
Regular price
$111.00 USD
Regular price
Sale price
$111.00 USD
Unit price
per
Sale
Sold out
Share
View full details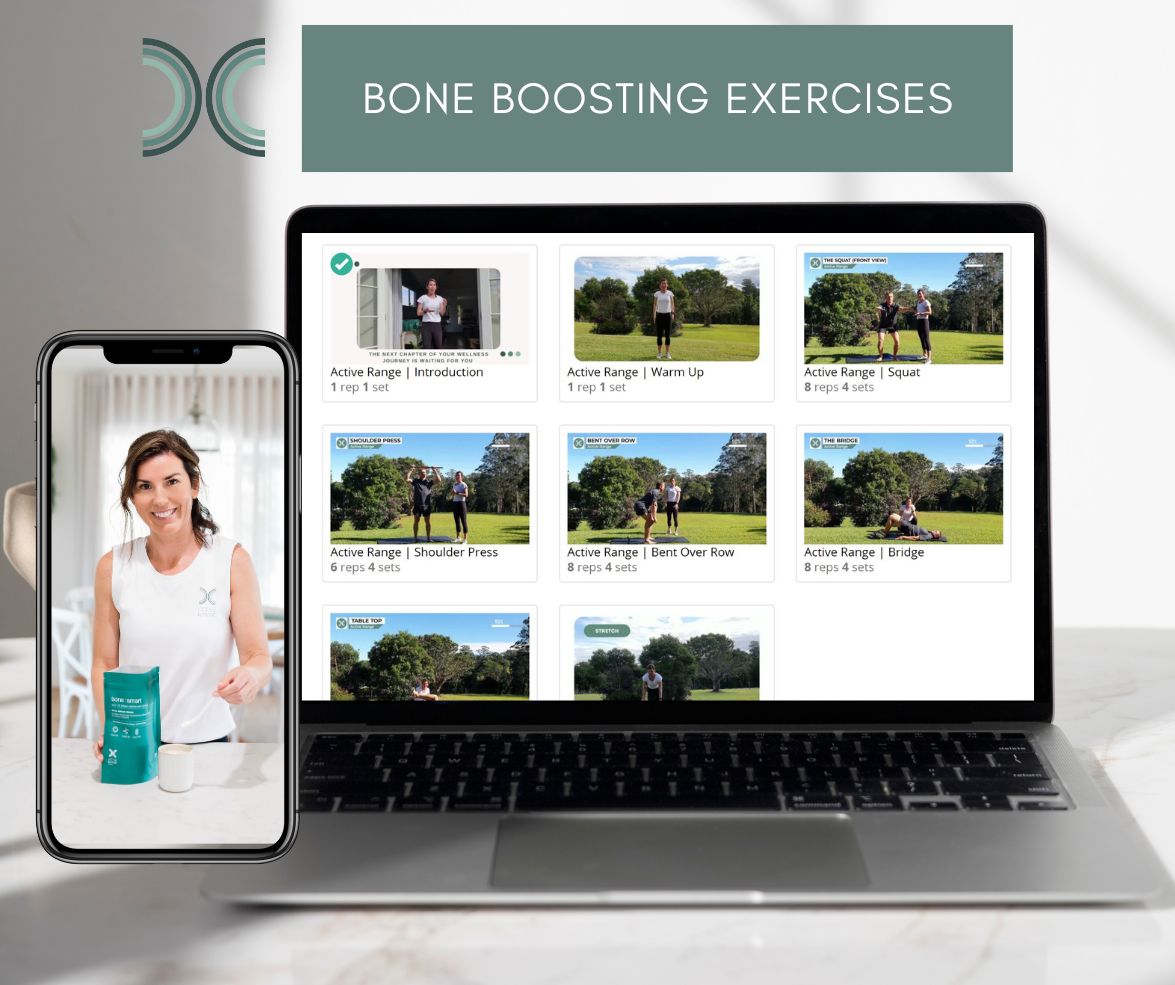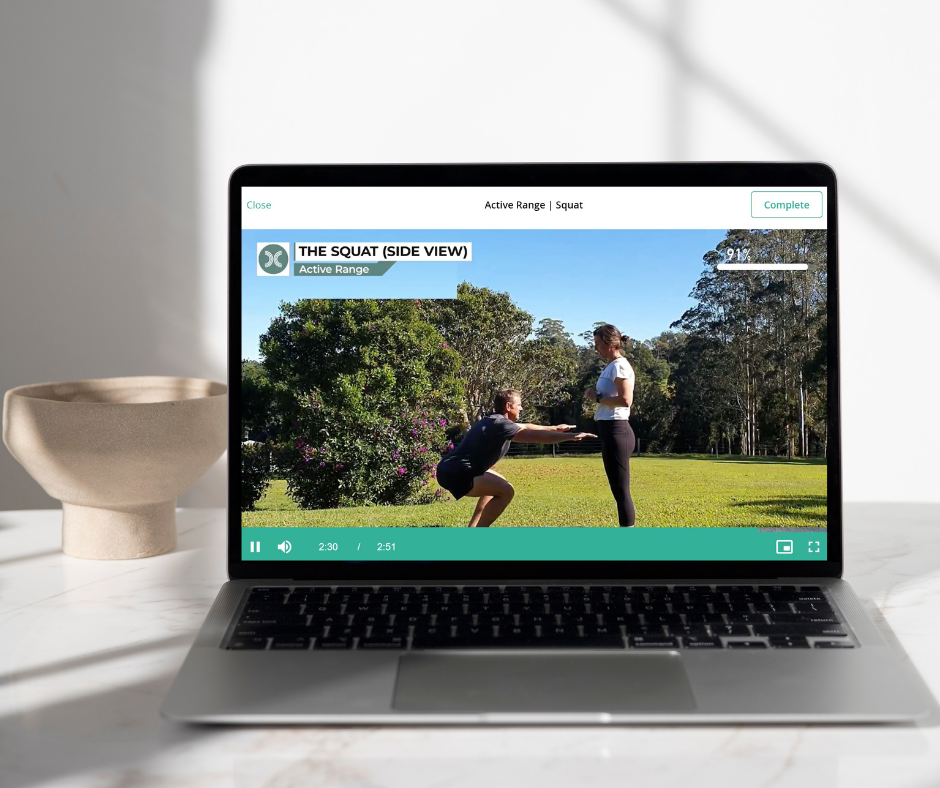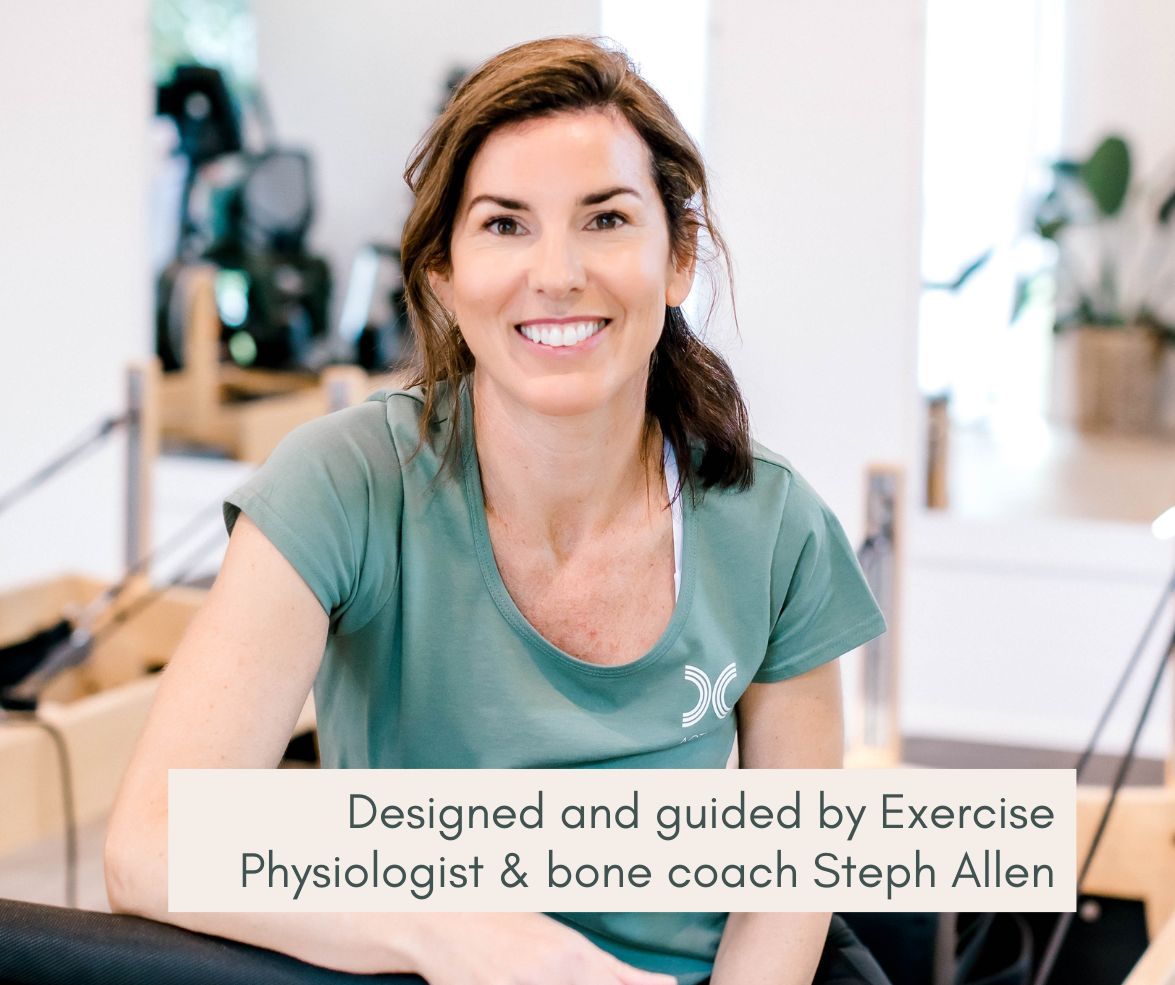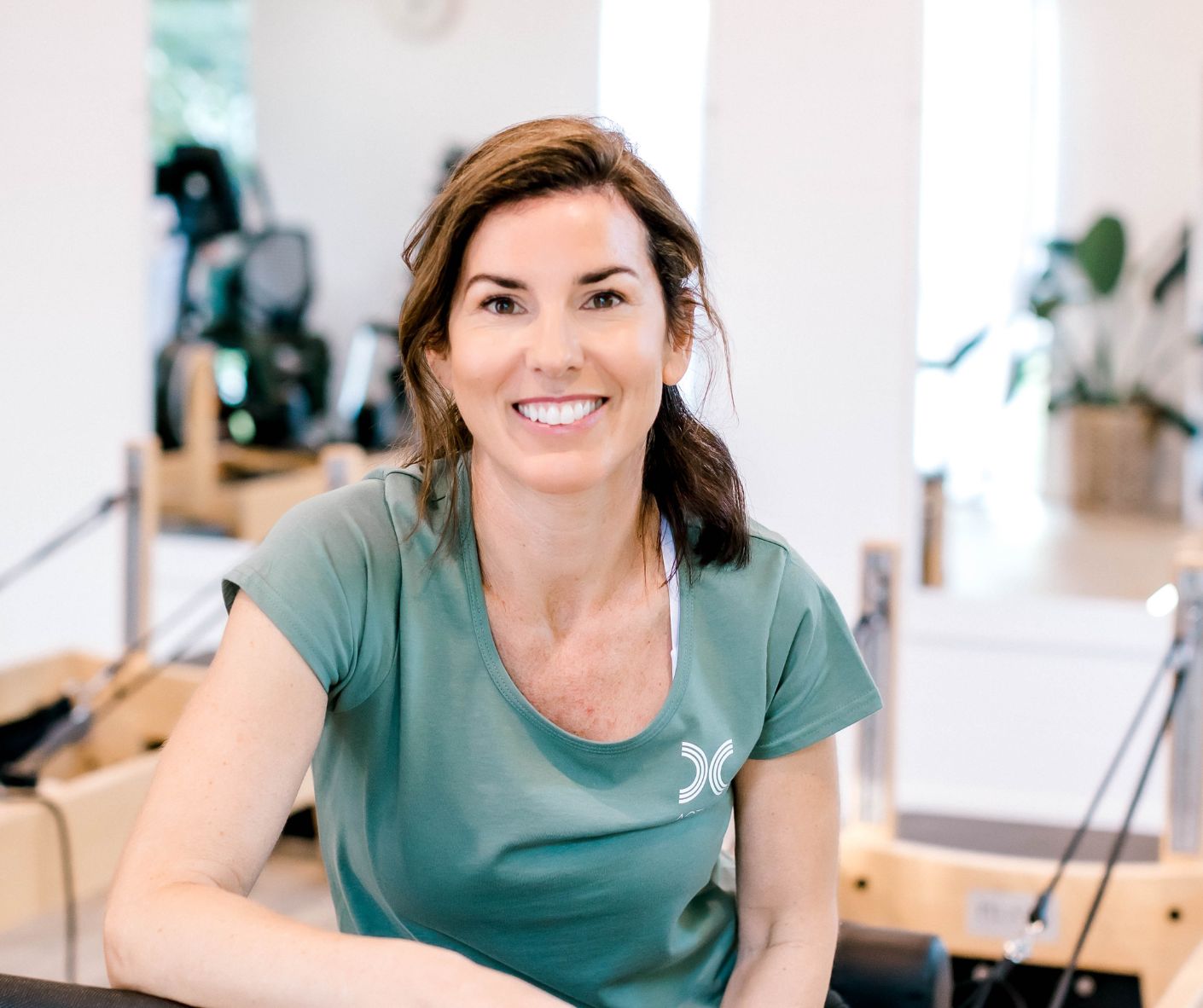 Meet Steph
Come and train with Steph, your bone health coach and Exercise Physiologist, here to guide you to stronger bones.
Steph is an ESSA Exercise Physiologist, Pilates Instructor, Onero trained and founder of Active Range.
Steph helps men and women on their journey to maintaining strong and healthy bones to enjoy a future of happy bones, healthy joints and living a truly full life!
More on our Bone | Smart Collagen
Collapsible content
Description

Active Range's BONE | SMART blend was created not only to give you the best bones in town (a benefit that is better felt than seen!), but also to be the envy of everyone, as you enjoy stronger nails, shinier hair, healthier skin and improved gut health!

Made with Collagen Types I & III and containing essential amino acids that naturally decrease with age, our BONE | SMART formula also boasts added Vitamin D, otherwise known as the "sunshine" vitamin, to help with calcium absorption for healthy bones and immunity. We've also taken the time to source grass-fed collagen supply without any added hormones or fillers.
Benefits

Promotes optimal bone health for a strong, vibrant and active future!
- Nurtures muscle growth
- Reduces chronic joint pain and inflammation
- Actively supports a healthier gut & increased immune system
- Encourages increased radiance in skin, hair and nails

Dairy free | Gluten free | No added sugars | Non-GMO
Why You'll Love it

We all know the drill — eat well and move more to keep your mind and body smiling from the inside out. But what if you could support your future self with one simple addition? Our Bone | SMART Collagen is the perfect fit for anyone ready to jump start their journey to stronger bones, healthier joints and real vitality.
Our premium collagen blend easily dissolves into any snack or drink at room temperature, so you can enjoy your favourite drinks and snacks with a punch of power-packed nutrients. The best part? It's made with 100% pure collagen peptides and added Vitamin D, to give your body everything it needs for strong bones — minus any sugar, fat or carbohydrates. It's health and wellness made easy and delicious.
Ingredients

One serving of BONE I SMART contains 8g of natural bovine hydrolyzed collagen from Brazil and 500iu of sunny vitamin D3 from Switzerland.

Our collagen is blended with great care at a food manufacturer in Brisbane, Australia.
How To Enjoy

Add 1 heaped teaspoon to your beverage/ food of choice, mix well and enjoy daily for future-you.
What Others Say

I've been working with Active Range on a mix of exercises and collagen which has left me feeling far stronger and more active. It's also meant my sore knee, that was holding me back on a daily basis, is a thing of the past! I've even completed a few fun runs and obstacle courses thanks to feeling stronger and more confident. I have a terrible memory when it comes to taking vitamins but with the collagen, I just add it to my morning oats or cup of tea. It's become an easy (and tasteless) habit with big rewards. Thank you Active Range!

Heather M


"Without exaggeration, committing to two sessions a week with Steph, two years ago, has been life changing. I've never felt stronger. At 52, I have the energy of a 35 year old, which is important to me, as I need to keep up with my 3 year old twins. I don't suffer the same aches and joint pain as my peers, and I can only attribute that to Active Range Exercises.
I'm happier in myself, and I sleep really well which is saying something, considering I have a young family.
I'm looking forward to growing older with strong bones, a healthy mind and strong body."

Nicole T


Frequently Asked Questions